Unlimited articles, exclusive events and data-driven research — powered by

Sifted Pro
We investigate startup Europe's market trends and data developments — so you don't have to.

Identify early-stage investment opportunities

Save valuable time with accurate, proprietary data

Increase your deal flow

Stay ahead of the competition
Prices available on request.
Join

our subscriber community
























With Sifted Pro, your team can

access
Unlimited quality journalism
Stay on top of market developments with the latest news, analysis and opinion pieces.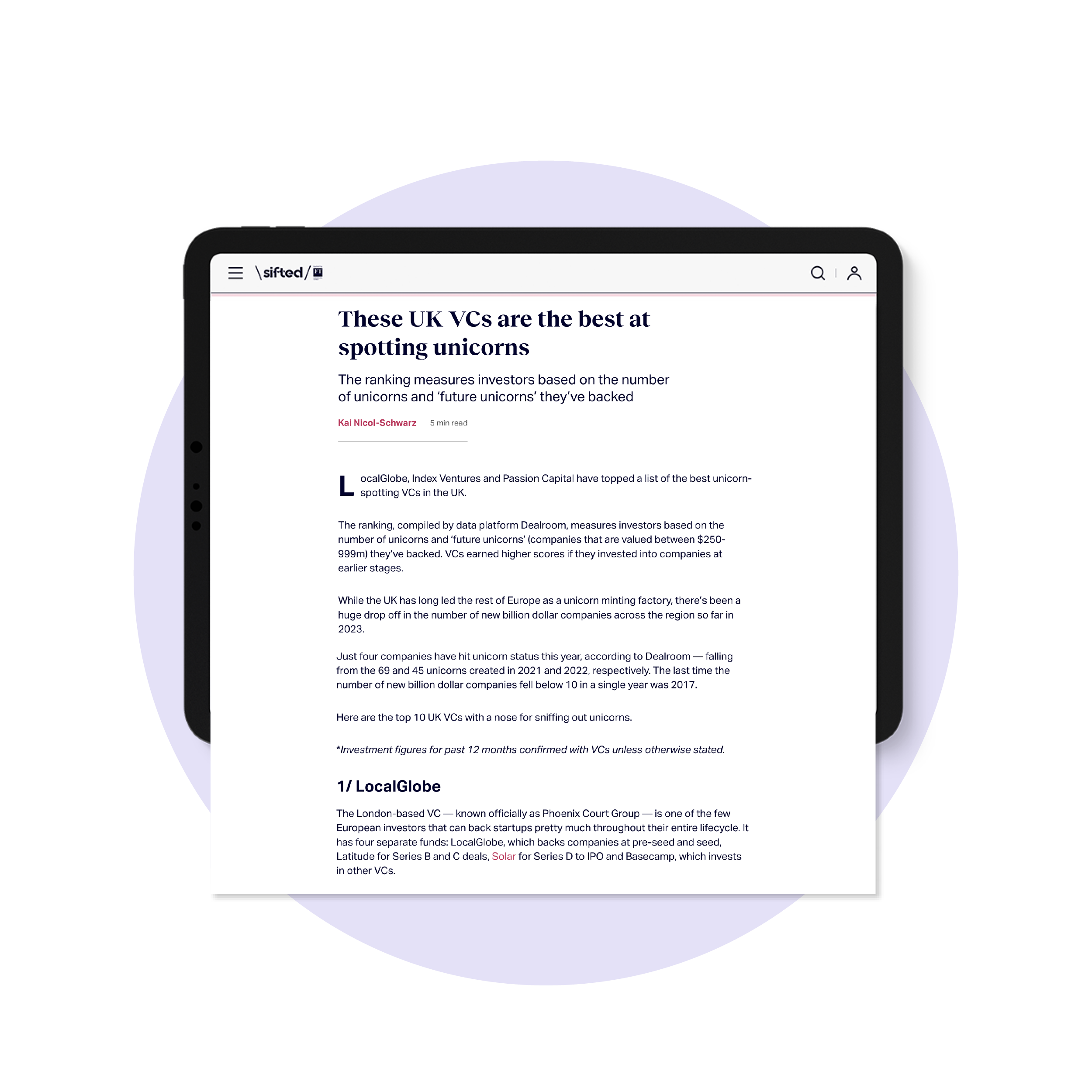 Investment grade insights
Verified data and research on emerging geographies, sectors and rising stars.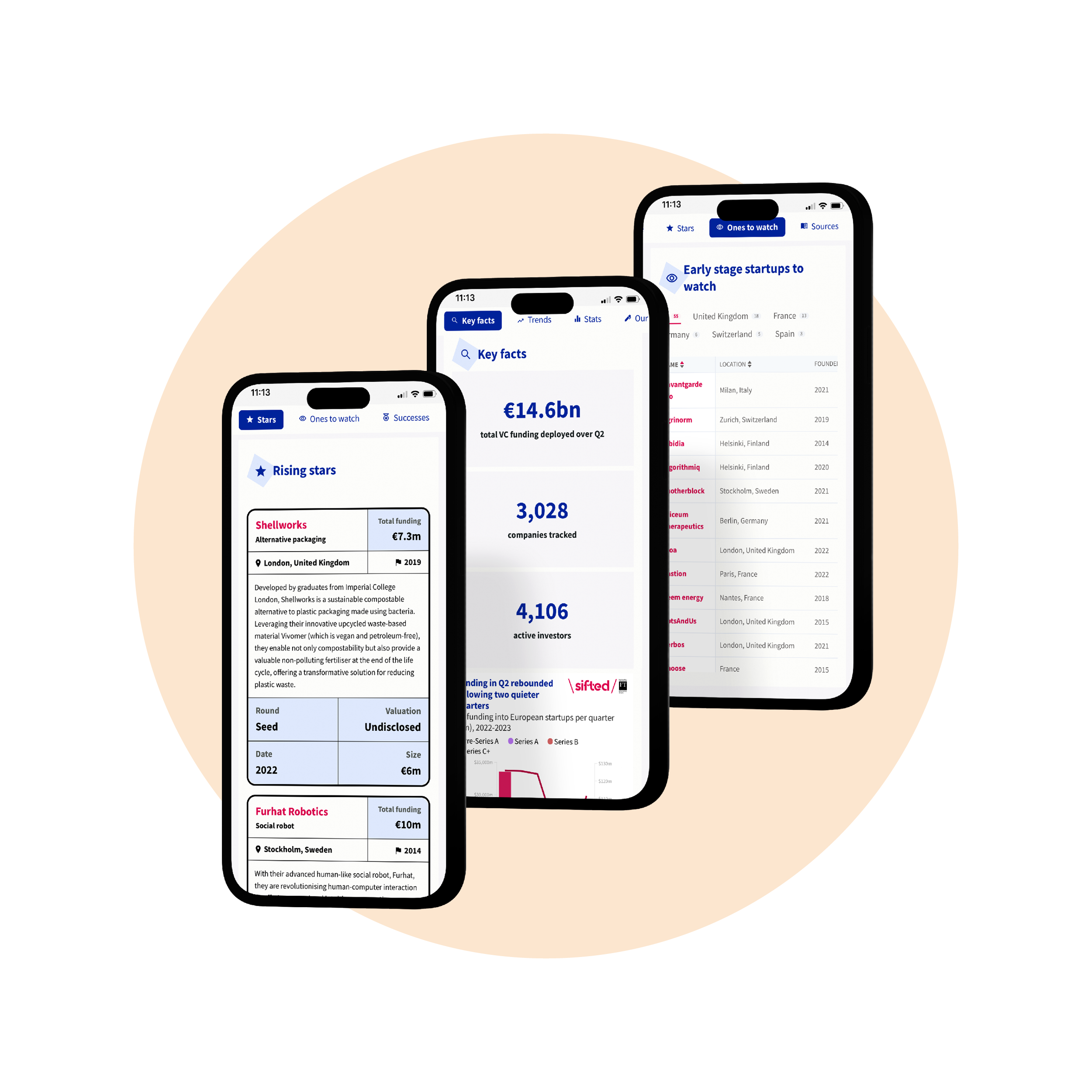 Scout your next startup
Discover and track the movements of like-for-like startups and upgrade your deal flow with verified signalling.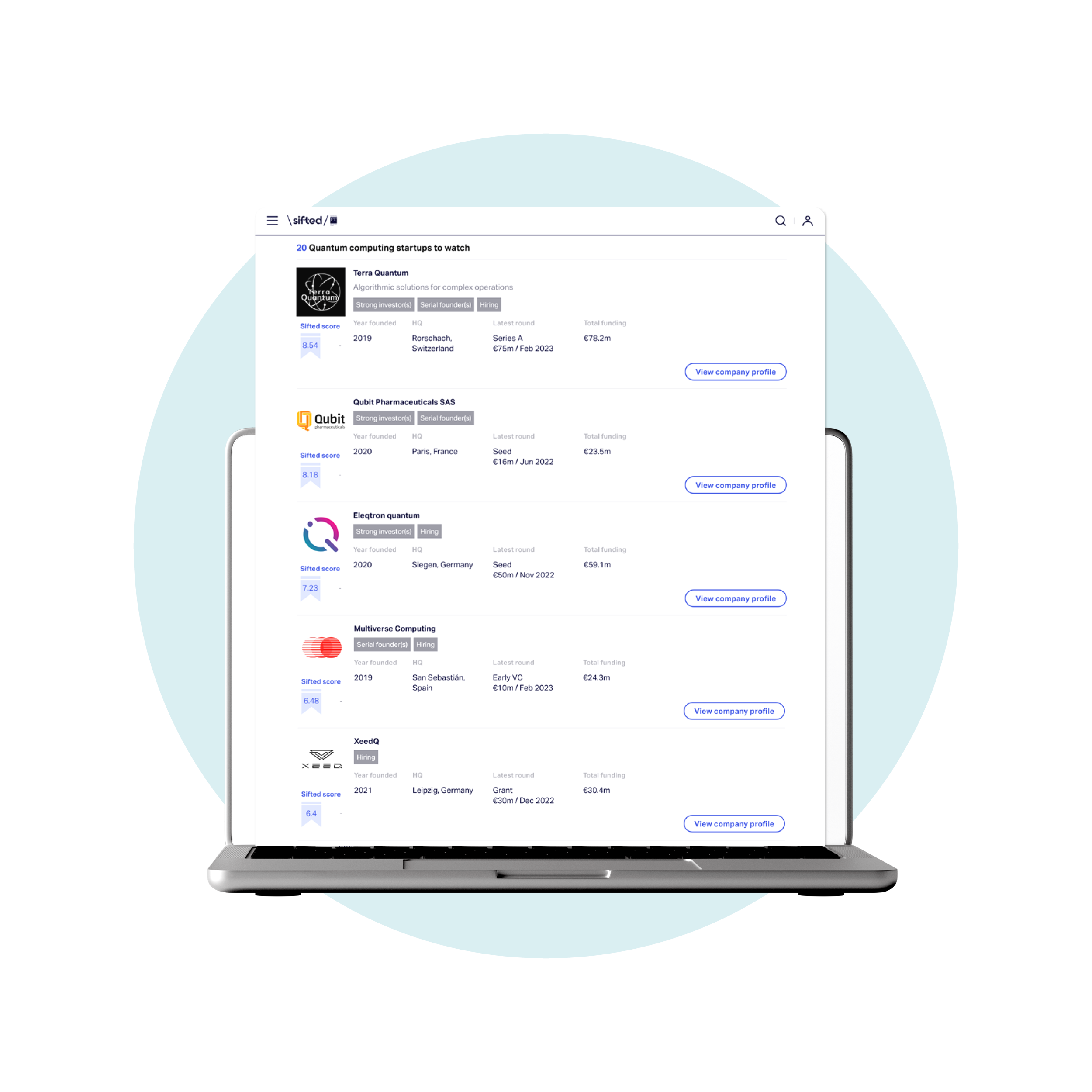 Exclusive community events
From founders to fundraising giants, our events calendar connects you with the industry's best.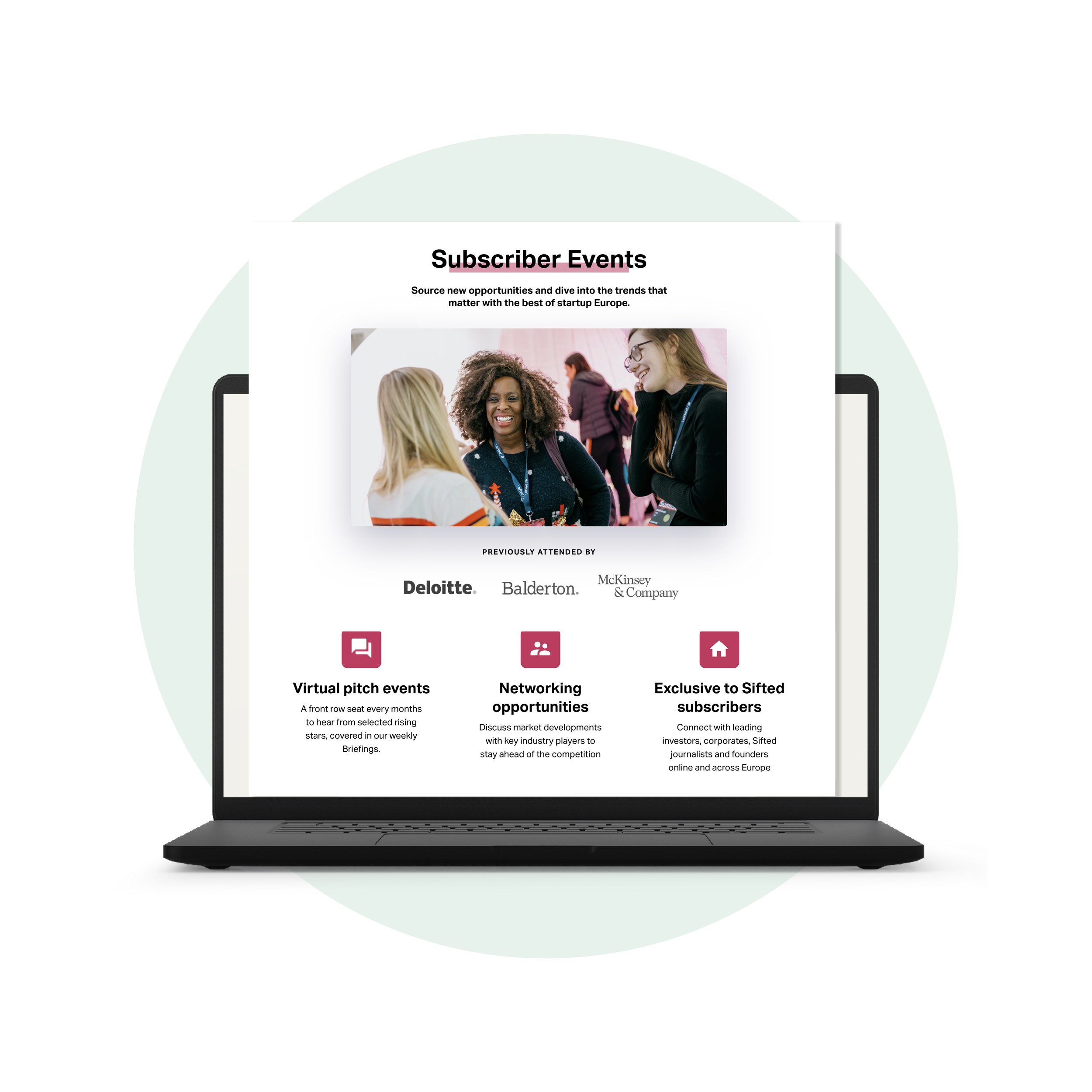 Subscriber-only newsletter
Verified data and research on emerging geographies, sectors and rising stars.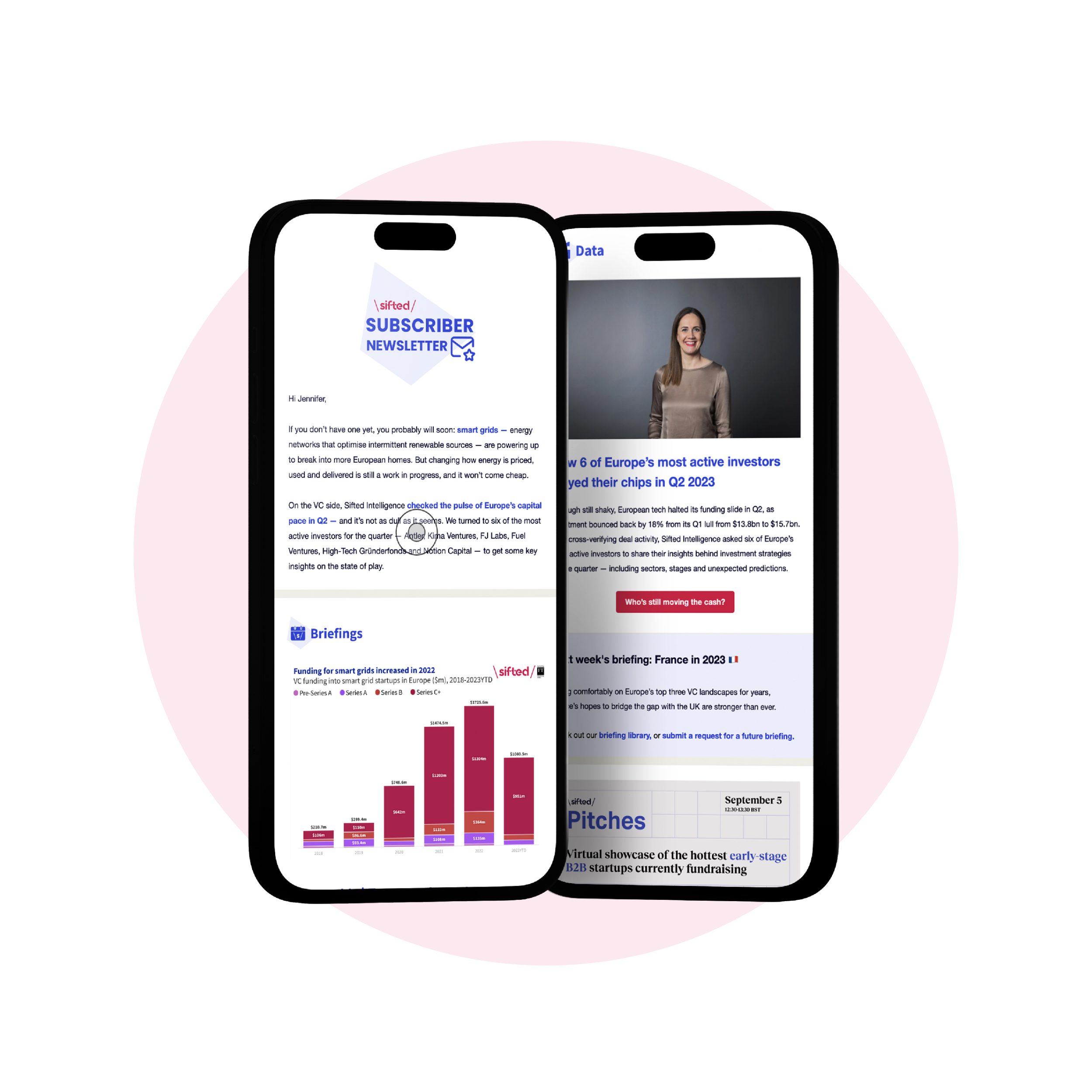 Why

industry leaders

use Sifted

Andrea Orlando
Managing partner

It's the best information source for early-stage startups in Europe. Sifted really makes my job easier by keeping me up to speed with the latest trends and news, and expanding my network.

Reshma Sohoni
Founding partner

There has been ongoing assessments of what tech stacks we truly do and do not need, but for us, our Sifted Pro subscription is an essential solution.

Julien-David Nitlech
Managing partner

Sifted is my go-to place to get 
the feel of what's going on — current market trends, latest key metrics and emerging startups in buzzing verticals. It is one of my essential morning reads to feel 
up-to-speed with the ecosystem.
Frequently asked questions
How does the application process work?
Can I buy a multi-seat subscription?
How much does Sifted Pro cost?
How do I pay for my subscription?
What's your cancellation policy?
Can I read Sifted without becoming a paying member?
What does Sifted do with my personal data?